OUR HEART
Seeing Christ in all – Seeing all in Christ – Loving Christ in all – Loving all in Christ
FATHERHEART:
Living Loved
SPIRIT-LED UNION:
Love – Living in the Spirit
FATHERHEART
I first heard about the idea of the Fatherheart of God through a YWAM leader, Floyd McLung. His book aptly named, The Fatherheart of God, was a breakthrough message of the time. It really began to shift peoples' paradigm of who God is in relation to His people.
The church has grappled through the ages with the idea of knowing God as Father. We've read books and said the prayers forgiving our own fathers for being imperfect, hoping that this might release an aspect of God's love for us that we've felt we've needed. However, God hasn't revealed Himself to me in this way …… or so I thought.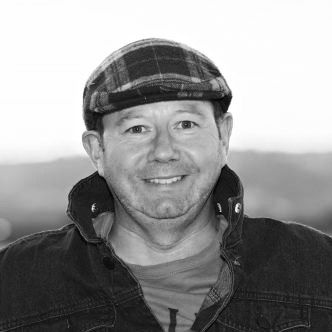 I've come to realise that God didn't reveal Himself to me according to my expectations. On this journey, I've had to learn again and again, to let go of my expectations of how I thought God should relate to me. In holding on, I was trying to control how God encountered me. I was operating according to my own limited paradigm. In letting go, I've been learning (experientially), that His wisdom is so much higher than my own. I've been learning to live in the mystery of unknowing and see God come through in ways that I couldn't have imagined.
I've realised that on this journey God has been fathering me all along. He doesn't attend to my requests for sympathy, though He does attend to me in ways that out-fathom any desire I have which may fall short of the immense love He has for me.
For me, this is Living Loved; allowing without restriction, the Father of all to take me on a journey and let Him encounter and teach me in the way He wants to. I have been learning and still am, to celebrate His unique way of relating to me. We are relational beings after all, and if we truly are made in His image, so is He.
Caught up in the loving relationship between the Father, Son and Holy Spirit
Living Loved
Sonship
When we know the Father's love, we begin to discover that we're sons. Without this love, nothing can shift our orphan-minded, alienated thinking (Col 1:21). However, such verses as,You didn't receive a slavish spirit leading to fear, but a Spirit of a mature son in whom we cry, 'Abba (Dad/Daddy), Father' (Romans 8:15), whet our appetite to embrace the Father, Son and Spirit in total child-like dependence. Paradoxically, this results in mature sonship!
Furthermore, our righteousness as sons was given 2000 years ago! God was in Christ reconciling the world to Himself (2 Cor 5:19). Hence, sons know who they are as a result of the incarnation, the finished work of the cross, and the experiential witness of the Holy Spirit. They believe that in Christ all died (1 Cor 15:22) and have woken up to this one new humanity (Eph 2:15) in Christ Jesus.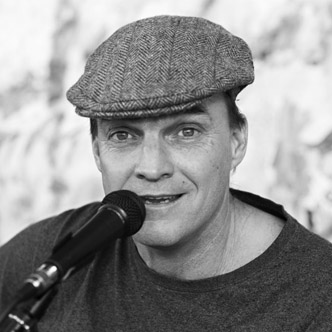 Mature sons are committed to the process of manifesting this maturity but focus on Christ who is perfect theology and anthropology. As He is, so are we in this world (1 Jn 4:17).
Hebrew perspective: mature sons are on a perfect journey that God is walking out with us – and the world.
Greek outlook: perfection's laid hold of our spirit, soul and body, but our soul (thoughts, will and emotions) and body are still being aligned with that perfection. (Phil 3:12)
God's view (outside time): we've been perfected and have already arrived – mystically one with Christ. Mature sons drink in this reality and live it out ecstatically.
Sons allow God's light to shine on any wounded/striving way in them(Ps 139:24). They walk this out as a community, letting down defenses and walls between each other. They are naturally supernatural, without pretence. They are freed from competition, as all are unique in identity and purpose. However, they're not a sisterhood centred on a cause, or brotherhood merely buoyed up by each other, but a Fatherhood flowing in Fatherheart, fathering internally and externally to the nations.
Living as mature sons growing and flowing in God's love
 Living Love
SPIRIT-LED UNION
The Spirit and the Bride are in such union that John hears ONE voice: Come, says the Spirit and the Bride. (Rev 22:17).
We have been invited into inclusion in the Divine Heart of love, For in Christ the Godhead in all its fullness dwells incarnate and, by your union with Him, you are filled with it (Col. 2:9-10). Christ incarnate, our representative, has restored the image and likeness of God in humanity. Mankind is now forever entwined in the perichoresis of God, the ecstatic dance of love between the Trinity. This is where the Father, Son and Holy Spirit live in abandoned love for one another and where the Bride lives in fullness and moves and has her being.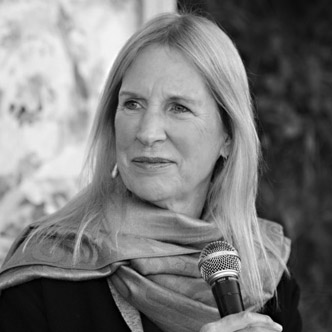 In this place of spirit-filled union we are made aware of who we really are, by the waters of reflection my soul remembers who I am. (Ps 23:2 Mirror Study Bible.) Beholding the reflection of His face, we are changed more and more into His image. Gazing upon His beauty and majesty we experience more of His faithfulness and loving kindness. Seeking His wisdom and truth we manifest more of His character. And as we experience more of His love, we become love!
Living in union with Him, we embrace the glorious Christ within. For God has re-created us all over again in His perfect righteousness, and you now belong to Him in the realm of true holiness. (Eph. 4:24 TPT).  In Him we are truly glorious, new creations, not just redeemed sinners. We have been born with a passionate longing to minister to Him in the deepest place of intimacy, in the very Holy of Holies. One with our High Priest, we are a chosen race, a royal priesthood, a holy nation, a people for His own possession, that you may proclaim the excellencies of him who called you out of darkness into his marvellous light. (1 Peter 2:9).
As we function more and more from spirit-filled union we see our destiny as His Ecclesia unfolding:The Spirit of the Lord is on Me, because He has anointed Me to preach good news to the poor… (Luke 4:18-19)… nations being transformed as we speak, the deaf hearing and the blind seeing. We become a source of life, joy and hope to communities and regions. Our destiny entwined in His is co-creating a glorious future. And you have now become members of His mystical body ~ one with the Anointed One, and one with each other! (Eph. 3:6 TPT)     
Becoming Love Living:
The Beloved living in Union and loving from Union